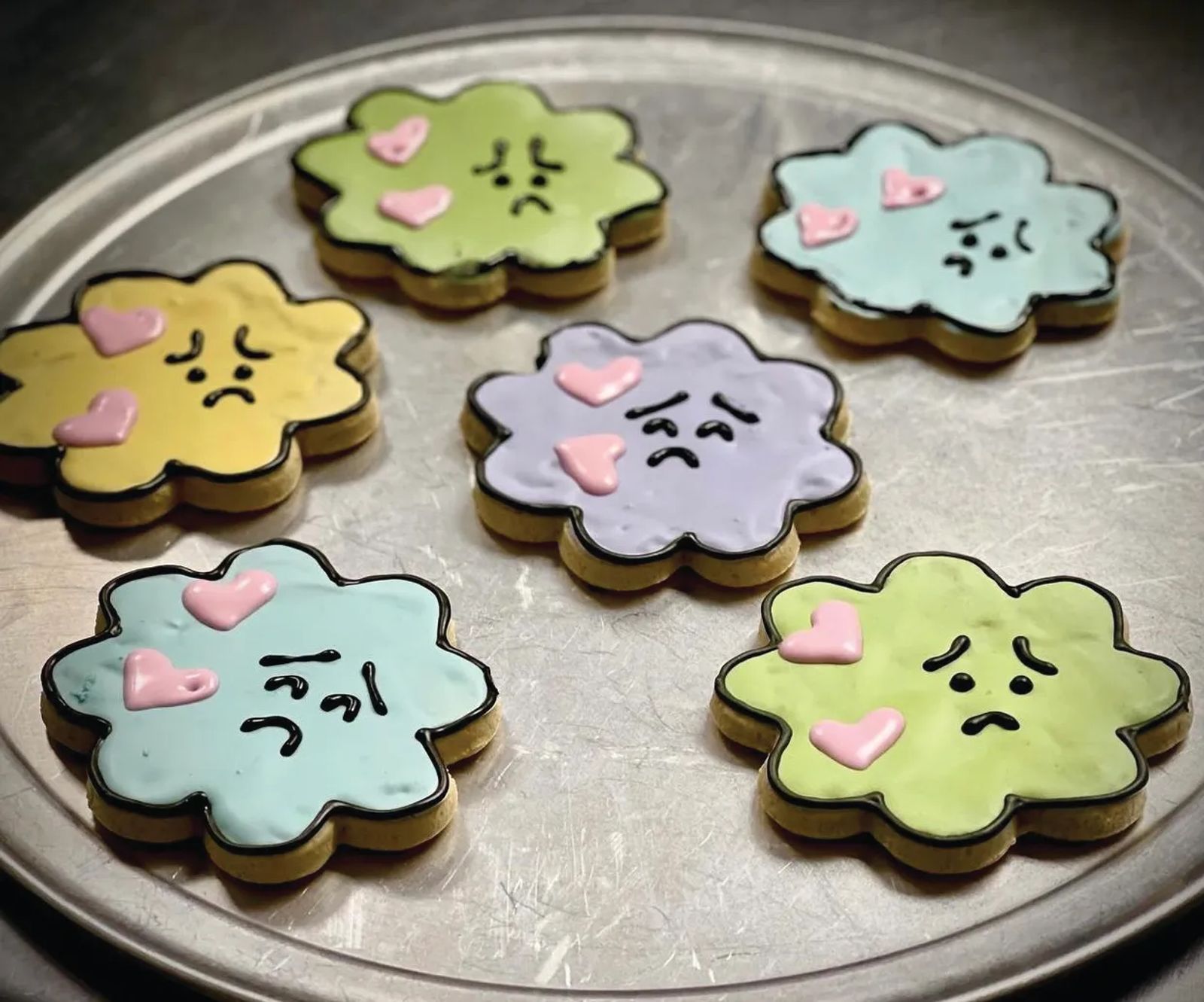 Depressed Cake Shop Pop Up Bake Sale
May 1, 2021
Depressed Cake Shop Pop Up Bake Sale
Saturday, May 22, 2021
5:00 PM— 9:00 PMUTC
Though we've come a long way towards viewing mental health as the health issue it is, the stigma – to some degree – still remains. Despite the reality that 1 in 4 people will suffer from or be touched by a mental health issue at some point in their lives. 
Rae Rae's Bakery (1505 Rehberg Lane ) is once again participating in the Depressed Cake Shop™ Pop Up Bake Sale to help normalize the conversation. This unique (and scrumptious) platform is designed to raise awareness of these conversations throughout Mental Health Month (May). Proceeds raised at Rae Rae's Depressed Cake Shop Pop Up Bake Sale support the Yellowstone Valley Out of the Darkness Walk, scheduled this year for September 19 at Will James Middle School, raising funds for Suicide Prevention. Cookies will be available weekly up until the walk.
Need help? Call the national suicide prevention lifeline: 1-800-273-8255 or text the Crisis Text Line: text HELLO to 741741.