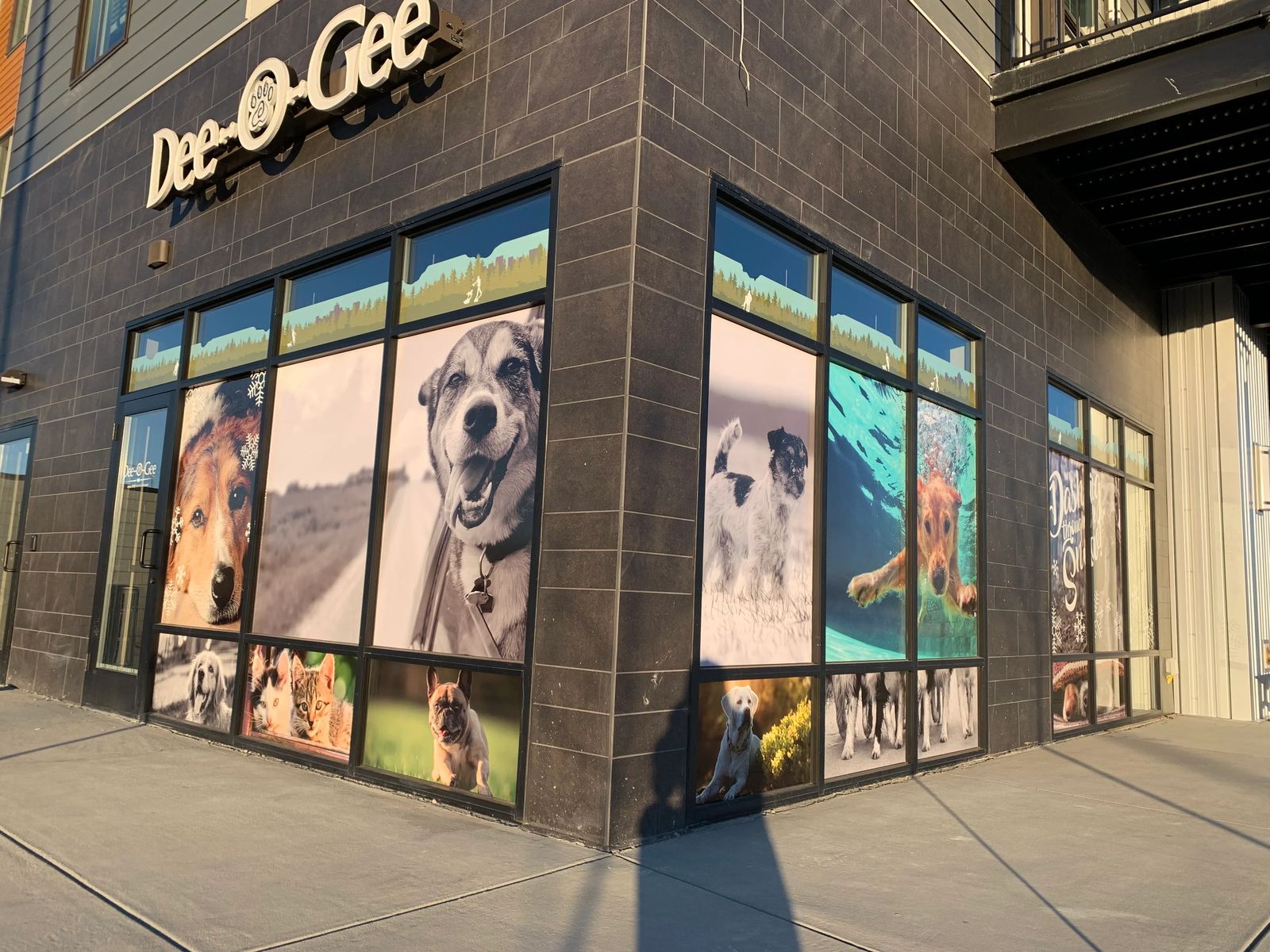 Loving the Dog Life with Dee-O-Gee
August 30, 2021
photos courtesy of Dee-O-Gee
"We are here to help your dogs and cats thrive ... through nutrition, holistic supplements, and top-notch services. That's why Dee-O-Gee exists."
Dee-O-Gee is a locally owned and operated pet supply services natural pet store established in Bozeman, MT, in 2008 by Josh and Holly Allen. Collectively, the Allen's bring 25+ years of experience in the pet industry. The couple had the vision to make a difference in the place they call home, and these Montana natives are passionate about pets.
In the fall of 2018, local pet lovers desired to bring the Bozeman-based Dee-O-Gee brand to the Billings market. Their convenient location in Shiloh Commons (at the corner of Shiloh and Central) is the perfect spot for pet owners (along with their furry family members) to pop in and pamper their pets. However, those who cannot make it into the store can take advantage of their online ordering and local delivery services.
Dee-O-Gee is a local hub of pet lovers, educated and empowered to help their pets thrive. They were recently recognized as one of Montana's TOP Workplaces! Their employees are highly trained and passionate about pets. They have everything you need to take care of your furry family members.
Since many of the ailments pets experience- dry skin, dull coats, allergies (itching and licking), gassy stomachs- are related to substandard food and inconsistent formulas, Dee-O-Gee carries a wide range of reasonably priced, health-focused, and high-quality dog and cat foods and treats, as well as a large selection of natural supplements. Their knowledgeable staff are experts at assisting you in finding the right products for your pets to thrive and live healthy, happy lives.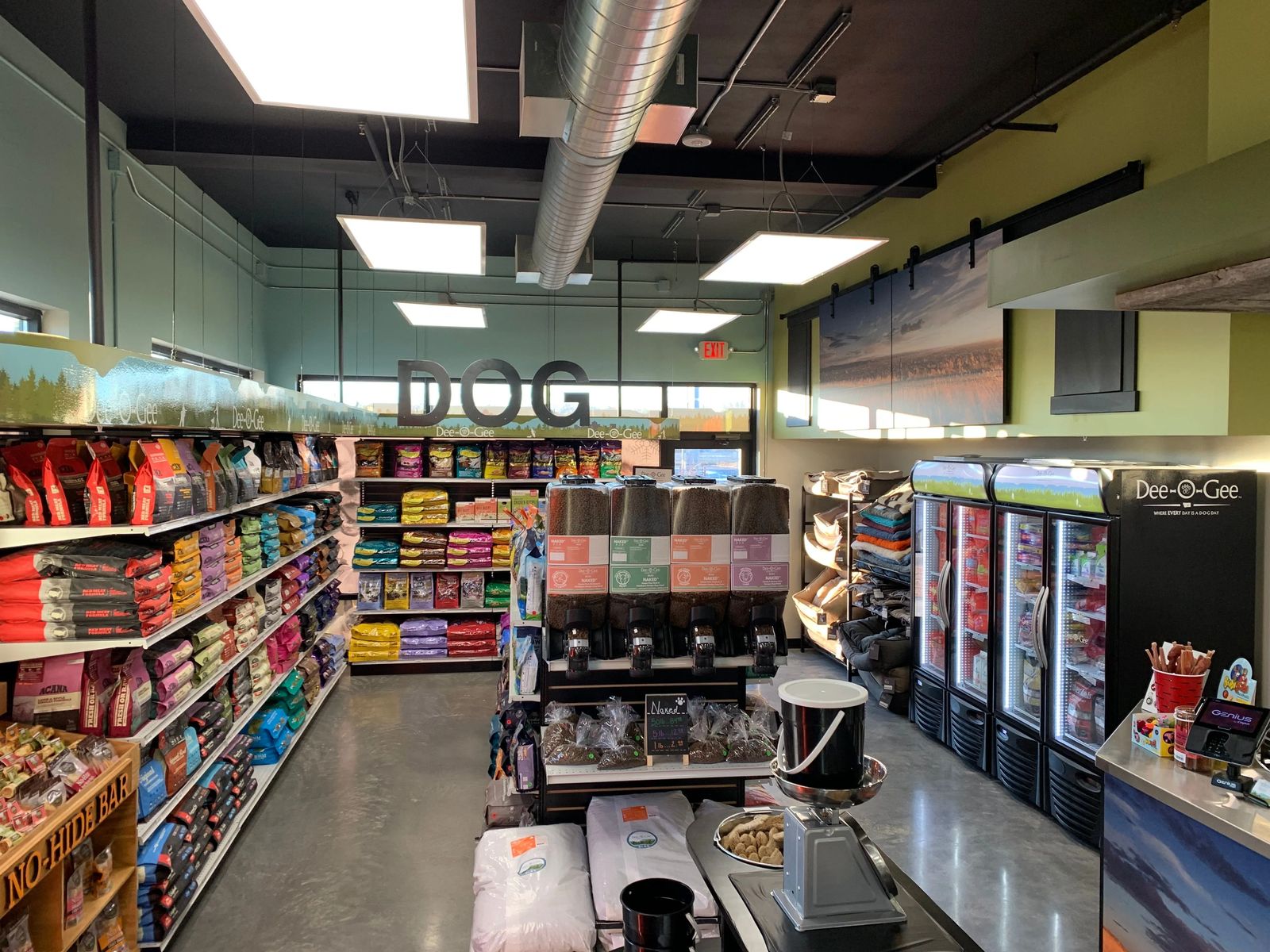 This all-natural dog and cat food store is filled with recycled toys, holistic nutrition, and so much more. Dee-O-Gee also provides several boutique pet services for you to pamper your pets. For example, they offer professional dog grooming services with licensed and experienced dog groomers who use only all-natural shampoos, aromatherapy, and leave-in conditioners. DIY dog washing stations where natural shampoos, brushes, towels, high-powered dryers, tubs, water, nail trimmers, and instructions are provided for your use. And Day Camp, where four-legged friends can bask and frolic in a custom-built, indoor dog park, and senior or small dogs have their own fenced-off area (if needed) for them to feel safe and secure.
DIY washing stations at Dee-O-Gee
Don't forget to join their Frequent Barker's Club, an in-store rewards program earning you discounts, special offers, and a free birthday treat for your Dog. Support local, and allow Dee-O-Gee to take care of all of your pet's wants and needs.