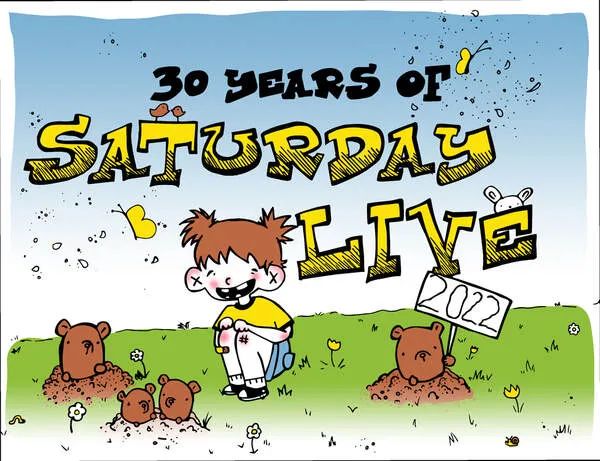 Celebrating 30 Years of Saturday Live!
September 18, 2022, updated 9/20/22 *Ticket info
Saturday Live! | Pioneer Park
Saturday, September 24, 2022
4:00 PM— 10:00 PMUTC
It's a banner year for Saturday Live, celebrating 30 years of bringing the community together for a day of fun, food, and games all in the name of raising money for Billings Public Schools. Hit the ground running into the day's festivities with the annual Fun Run at Daylis Stadium (same day registration is available from 8:30-9:30am - cost is $15).
You'll want to join in on singing Happy Birthday to Saturday Live at 10:45 am along with cake for everyone (while supplies last - we're talking 1,000 pieces of cake)! The day is brimming with activity that includes live entertainment on the main stage including ZooMontana, MSUB's Atomic Circus, the ABC Band, and local talent and more than 50 booths to peruse and play at. Be sure to support BPS students by having lunch at the Bronc Barbeque and visiting individual school group booths!
"Saturday Live is such a community treasure, and it's inspiring to see so many partners come together to make it possible,," said Kelly McCandless, Executive Director of the Education Foundation for Billings Public Schools. "Our Event Coordinator, Holly Sessoms, along with our three Saturday Live co-chairs, Tina Morgan, Sommer Reinhardt, and Sharisse Williams, put countless hours into making this event a huge success, and our sponsors make everything possible."
Fun and games include fan favorites: Haunted House, Troll Bridge, Face and Hair Painting, Rubber Duck Race, Plinko, Inflatables, and so much more! Check out the full list of booths here.
Worried about having to park a ways away from the park? No worries, the free Shuttle Service to Pioneer Park is back and available from two locations:
MSUB Parking Lot - Virginia Lane and Rimrock Road
Lincoln Center Parking Lot - 415 North 30th Street
**Shuttle Service RUNS every 15 to 20 minutes**
Ticket Info:
Tickets can be purchased in advance at your school until Thursday. Pre-purchased tickets are 10 tickets for $4.00.
During the event on Saturday, tickets are 10 tickets for $5.00 with most booths 1-3 tickets each.
Saturday Live sponsors:
Presented by SCHEELS. Supported by ExxonMobil, First Student, First Interstate Bank, KTVQ, Planet 106.7, Altana Federal Credit Union, Pepsi, and Sodexo.