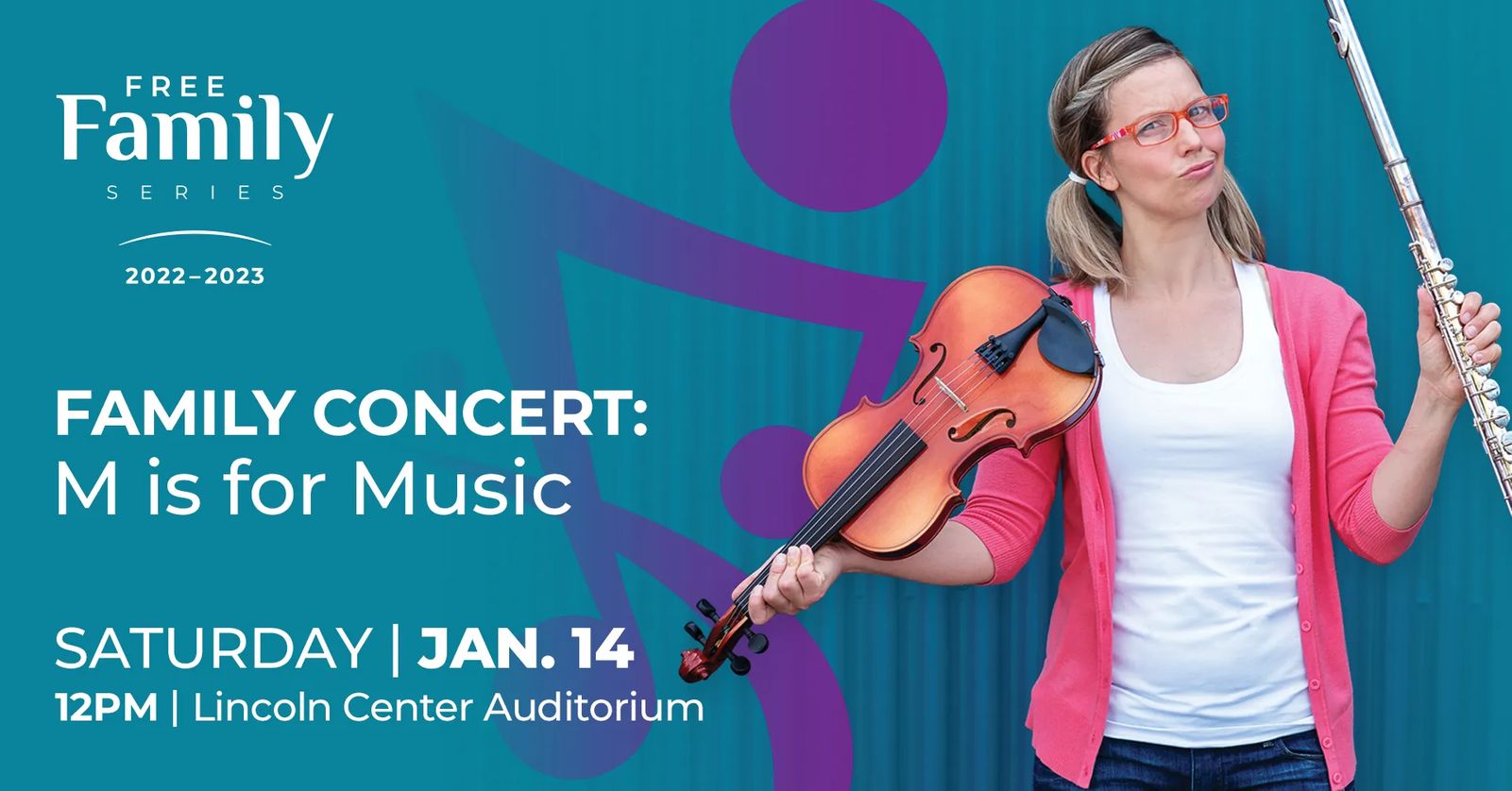 BSOC Presents 'M is for Music', 2023's Free Family Concert
January 11, 2023
Family Concert: M is for Music | ABT
Saturday, January 14, 2023
7:00 PM— 7:00 PMUTC
Annually, Billings Symphony Orchestra & Chorale present a free family concert, this year's offering is January 14 at Alberta Bair Theater. With a glaring lack of dinos and unicorns, many children, BSOC posits, might be asking, "What's so interesting about an orchestra?" The answer, says Billings Symphony, is M is for Music, a free family concert geared toward children in kindergarten through sixth grade, and their families.
This fun and engaging program combines music and theater to introduce youngsters to the symphony and to classical music. Narrator Amy Schendel leads the audience on a humorous adventure in music as Guest Conductor Andrew Crust leads the orchestra. The 45-minute program was written by Shauna Johannesen.
Join the fun on Saturday, January 14, 2023 at noon at the Alberta Bair Theater. Doors open at 11am for general admission seating. No ticket is required. For performance details visit billingssymphony.org or call 406.252.3610.
M is for … Meh? There are ZERO jellyfish in the Orchestra and not a single dinosaur. Could music be its own adventure? In this humorous musical theatre production, Amy Schendel performs as Sarah T. Murdoch, who introduces children to the symphony as she wonders, "What is music for? What does it do? And is fancy-schmancy orchestra music for everyone?" Written and created by Shauna Johannesen, this engaging 45-minute program is geared toward K–6 students and their families.