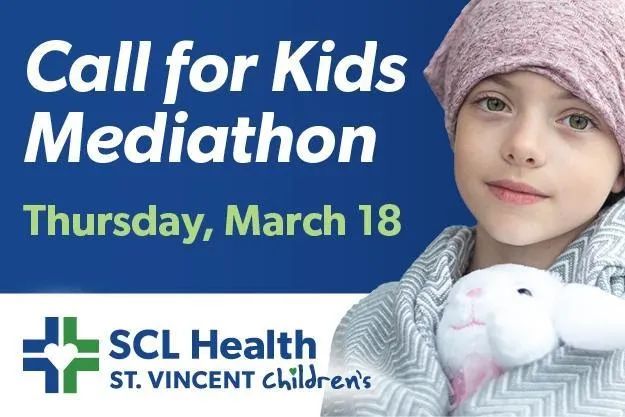 2021 Call for Kids Mediathon
Call for Kids Mediathon
Thursday, March 18, 2021
12:00 PM— 12:00 AMUTC
Tune into Cat Country 102.9 all day (6am-6pm) on March 18 when St. Vincent Healthcare Foundation presents the 7th annual Call for Kids Mediathon. You'll hear stories of courage, hope, and strength. Funds raised benefit St. Vincent Children's Healthcare services, including the region's first Pediatric Intensive Care Unit, staffed 24/7 by Pediatric Intensivists and the only Pediatric Surgery program in eastern Montana.
By becoming a Healing Hero and donating, you ensure that our youngest, most fragile patients have the best technology, programs, and facilities to heal close to home. To put it simply, you are giving children the healthy futures they deserve.
Become a Healing Hero when you make a monthly commitment of just $20 or a single gift of $240 or more.
Remember - just one call can make a big difference, so be sure to listen, dial, and donate.
Make the call to show you care to 406-869-3669, or text KIDS to 32037.