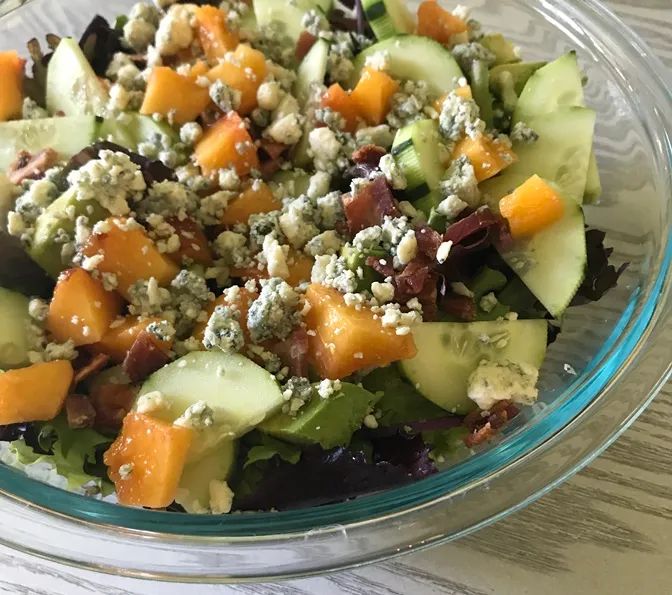 Peachy Summer Salad with Homemade Honey Balsamic
Is it just me, or is there nothing like a good peach? With a short window of time to find good peaches around town, take advantage of this delicious, flavor-packed fruit by using it as many ways as possible in your meals this summer.
Start with a base of nutrient-rich greens as the carrier for all your toppings. Pair a perfectly ripe, juicy peach with subtle vegetables, salty bacon, and a bold cheese to get the perfect balance of flavors. Then top it all off with a sweet and tangy honey balsamic vinaigrette.
Peachy Summer Salad with Homemade Honey Balsamic