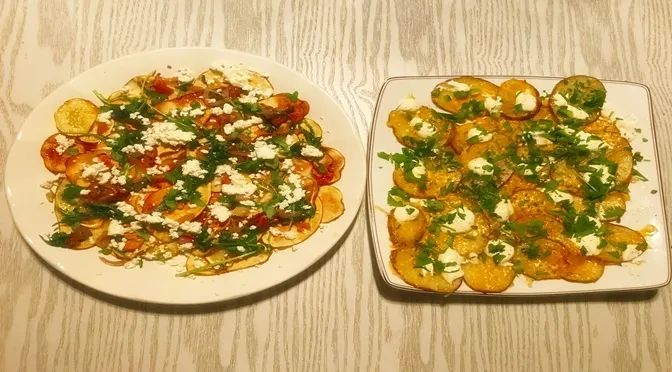 Homemade Baked Chips
Chips for dinner? Kids will love the sound of that, and so will adults after hearing about the world of potential toppings. Make a big batch as a stand-alone meal or use this as a delicious side item. The sky is the limit with toppings for your homemade chips, so get creative! We've given two suggestions below.
But first...The two keys to perfect baked chips are (1) slice thickness and (2) parchment paper. Use a mandoline or another hand slicer for best results. For crispier chips, you want each potato or sweet potato slice to be about 1/8" thick. For a softer, thicker chip, go up to 1/4" thickness. Be sure to line your baking sheet with parchment paper or your chips will stick, yielding a messy heap instead of crunchy goodness.
Are you a potato or sweet potato lover? Use either or both to make these yummy recipes. Yukon Gold or Russet potatoes work better than fingerling or red potatoes for this application.
RECIPE: Baked Potato or Sweet Potato Chips
If you try any topping combinations that you invent and love, comment below. Enjoy!