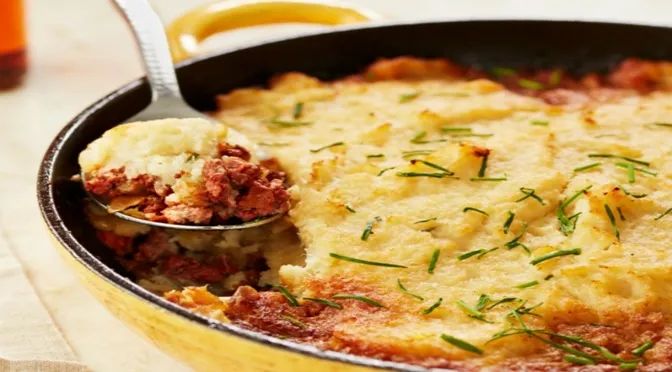 Momma Chef's Skillet Shepherd's Pie with Cauliflower Mash
Introducing Momma Chef: 
Bringing you fabulous recipes using less than 6 ingredients and under 6 minutes of prep time!
It will look like you've spent hours in the kitchen with help from
Momma Chef
. Prepare to impress starting with this delicious Shepherd's Pie!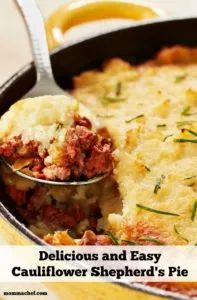 As you might imagine, this recipe was created when I was on one of my 10 different diets of the year and was on a cauliflower kick! This diet suggested cutting out the carbs of regular potatoes and substituting a healthier version with cauliflower. Little did I know how much I would love this dish with cauliflower and prefer it over the heavier mashed potatoes that's normally in Shepherd's Pie! This is one of my favorite dishes to make and serve.
Skillet Shepherd's Pie with Cauliflower Mash  (serves 6 or more)
1 lb. ground beef
1 12 oz. bag cauliflower florets
1 container Trader Joe's Mirepoix mix (contains chopped onions, carrots and celery)
2 tbsp. salt
2 tbsp. chopped rosemary
1 tbsp. olive oil
Directions: 
Preheat oven to 350 degrees.
Steam cauliflower florets in a pot on the stove or in the microwave.
While the cauliflower is steaming, in a separate oven-safe skillet heat 1 tbsp. olive oil over medium high heat.
Add in ground meat and cook 3 minutes, stirring occasionally.
Then add in Trader Joe's Mirepoix mix, 1 tbsp. salt and the chopped rosemary. Cook another 2 minutes, mixing everything together.
When cauliflower is soft, mash with a fork and add in 1 tbsp. salt.
Remove the meat from heat, spread the cauliflower mash over the mixture in the skillet and bake for 25 minutes.
Tips:
If you can't find the Mirepoix mix, you can use 1/2 onion, 3 carrots and 3 celery stalks – all chopped.
If you prefer mashed potatoes over cauliflower mash, substitute 3 cups mashed potatoes.
I normally like to make my dishes in one pot, but this one is so ridiculously delicious that it's worth using the extra pot! It is best made in a cast-iron skillet. If you don't already own one, it's worth buying. I got mine at a discount store like Home Goods, and I use it all the time.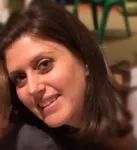 About Momma Chef...I am a mother of three active boys (ages 12, 8 and 5).  Although I often feel like I'm struggling with some aspect of parenting, my one sanctuary is the kitchen. My children like different foods and constantly request a variety of things. I used to tell them, "I am not an octopus with eight arms who can make eight different meals!"
Over time, I figured out a way to make dishes they all love by developing easy, quick recipes. That led to the creation of my blog, Momma Chef, for parents like me. My recipes are simple and delicious, using no more than six ingredients and under six minutes of prep time.  It will look like you've spent hours in the kitchen with help from Momma Chef. Connect with Momma Chef on Facebook!