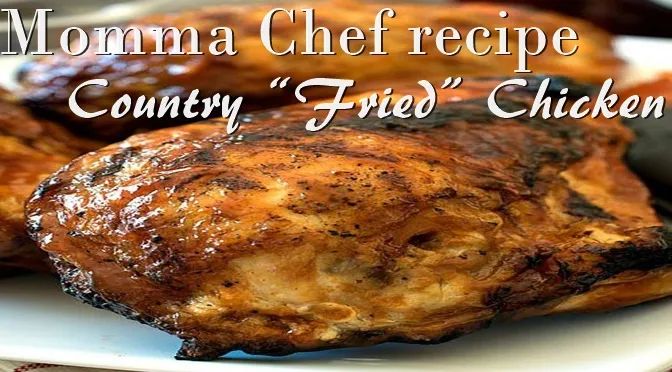 Country "Fried" Chicken, a Momma Chef recipe
Introducing
Momma Chef:
Bringing you fabulous recipes using less than 6 ingredients and under 6 minutes of prep time!
How easy is it to make dinner while holding a 4-year-old on your hip, calming a 7-year-old throwing a tantrum and helping a 12-year-old with his homework? Sound familiar? Well I have finally mastered a way to serve a fabulous meal with little effort and few ingredients. My recipes are simple and delicious, using no more than six ingredients and under six minutes of prep time.  It will look like you've spent hours in the kitchen with help from Momma Chef. Prepare to impress with this delicious Country "Fried" Chicken recipe.
Country "Fried" Chicken Recipe
Ingredients:
8 Bone-In Chicken Breasts with skin
1 tablespoon Lawry's Seasoning Salt
1 cup low fat mayonnaise
¼ cup Olive Oil
Directions:
Preheat oven to 400 degrees F. Rub olive oil over skin of the chicken and sprinkle with Lawry's Seasoning Salt then spread the mayonnaise on top of the seasoning. Bake for 1 hour uncovered on lower rack.
Tips:
If you like dark meat you can substitute with Bone-In Thighs.
I like to use disposable gloves when preparing chicken. Click here for Momma Chef's "Poultry Tips" Momma Chef's Poultry Tips
After taking the chicken out of the oven, let it sit for 5 minutes to seal in the juices.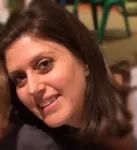 About Momma Chef… I am a stay-at-home mom of three active boys (ages 12, 8 and 5).  Although I often feel like I'm struggling with some aspect of parenting, my one sanctuary is the kitchen. My children liked different foods and were constantly requesting a variety of things for dinner. I used to tell them, "I am not an octopus with eight arms who can make eight different meals." Over time, I figured out a way to make food they all love by developing easy, quick recipes. That led to the creation of my blog, Momma Chef, for parents like me. Connect with Momma Chef on Facebook!