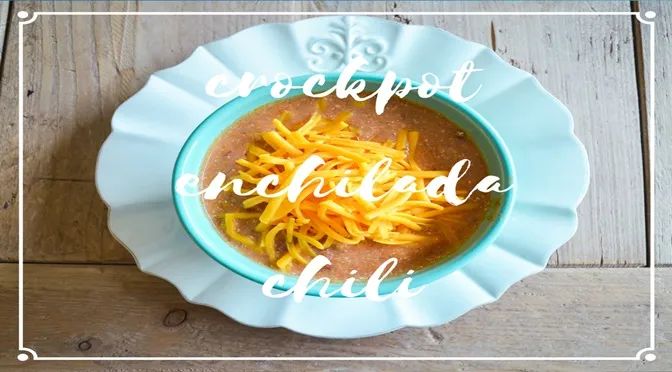 Crockpot Chicken Enchilada Chili
Though it may not feel like it now, the beginning of the school year means two things: the return of crazy, busy schedules (signaling a need for quick and easy dinner solutions), and
beautiful, glorious Fall
. Which of course means cooler temperatures, #everythingpumpkinspice, and the perfect occasion to break out the crockpot. Can I get an amen? I love Tex-Mex all the time, and I especially love that this simple crockpot recipe incorporates all of my favorite Tex-Mex flavors into one perfect-for-Fall dish. I think you are going to love this. And if you don't, you should maybe see a doctor to make sure you have a pulse. It's just that good.
Here's how you make it.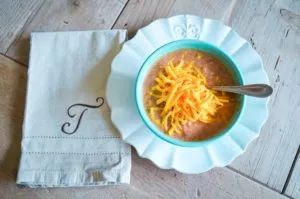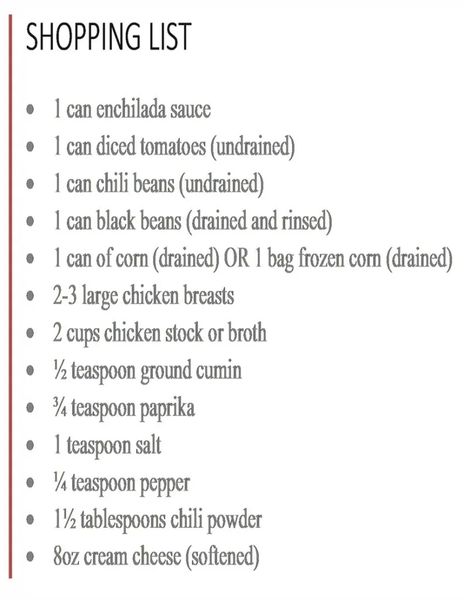 Crockpot Chicken Enchilada Chili
Adapted from www.chelseasmessyapron.com.
Locate your handy dandy, supper-saving crockpot. Pour in one can of red enchilada sauce, one can of diced tomatoes (undrained), one can of chili beans (undrained), one can of black beans (drained and rinsed), one can of corn (drained) or one bag of frozen corn (drained), and two to three large chicken breasts. If you're planning to cook the enchilada chili on high, cut each chicken breast into two or three pieces before adding them to the crockpot — this should help the chicken cook more evenly. Next, add two cups of chicken stock or broth, and #alltheseasonings. Here's what we'll need for that: a half a teaspoon ground cumin, three-fourths teaspoon paprika, one teaspoon of salt, one-fourth teaspoon pepper, and one and a half tablespoons chili powder. Stir well. Cover and cook on high for three to five hours, or until the chicken shreds easily. Remove the chicken from the crockpot — shred and set aside. Then add one package of softened cream cheese (eight ounces) to the crock. Stir well and recover. Add the chicken back into the crockpot, and continue cooking until all the cream cheese is melted. Serve warm with sour cream, shredded cheddar cheese, avocado, jalapeños — anything you want to add for that delicious south of the border flavor is fair game! Voila and ole! Dinner is served.
About the author…After three blissful years in the Treasure State, Jessica recently moved back to Houston, Texas with her hunky husband and her three precious little girls, Savannah Leigh, Emma Kate, and Brooklyn Olivia. Jessica is a small business owner with a degree in Broadcast Journalism, and a nerd-like love for political science. She is passionate about writing, marketing, social media management, and this wonderfully beautiful mess we call parenthood.