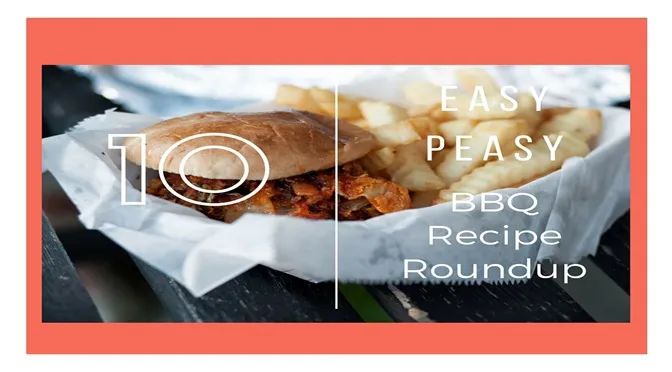 Easy Peasy BBQ Recipe Roundup
Can you believe it? We sure can't!
Hashtag, time please slow down
. Another school year is coming to a close, and summer — in all her magnificent glory — looms ever closer on the horizon. (I'm totally channeling my inner Olaf here.) You know what that means: here come sun-soaked play dates "lounging" (or chasing toddlers) in the park. Long, romantic walks along Zimmerman trail, weekday evenings at the St. John's Summer Concert Series, and my personal fave — BBQ Season, baby!
Because seriously, who wants to cook indoors when it's this gorgeous outside? To help you get into the spirit of BBQ Season (and all things summer), we've rounded up this list of Easy Peasy BBQ Favorites. Check 'em out!
But first, a little tip:
So what do you think? Did we forget any of your (critical) BBQ faves? Feel free to share in the comments section below, and don't forget to tag us in your Summer BBQ pics — use the hashtag #SFMsummertimebbq when sharing to social media. We LOVE seeing what our readers are up to, and sharing in all of your special family moments! <3
About the author…After three blissful years in the Treasure State, Jessica recently moved back to Houston, Texas with her hunky husband and her two precious little girls, Savannah and Emma Kate.  They are expecting a third baby (girl) this summer! Jessica is a small business owner with a degree in Broadcast Journalism, and a nerd-like love for political science. She is passionate about writing, marketing, social media management, and this wonderfully beautiful mess we call parenthood.