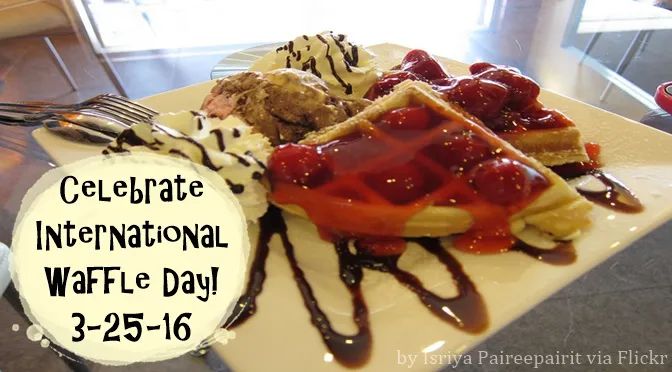 Celebrate Waffle Day with an 11 Recipe Roundup!
Did you know that March 25 is International Waffle Day? Supposedly it began in Sweden. Apparently there was some confusion regarding "Our Lady's Day" — the two terms are very similar (in Swedish). So now both holidays are celebrated on the same date. How funny is that? Waffle Day also marks the beginning of spring, and is celebrated by the eating of many, many waffles. Whether true or not, we will take it. We think waffles are excellent any time of day — the perfect meal for breakfast, lunch, and dinner. We will happily eat them this day and every day after that. Heck, why don't we make it a Waffle Week?
Hashtag, count us in.
In order to properly celebrate this (deliciously) joyous occasion, we've rounded up 11 tasty Waffle Day Recipes. The best the Internet has to offer. Check out these yummies!
Which recipe sounds most waffle-licious to you? Do you prefer sweet or savory? We hope you'll join us in celebrating one of our favorite treats! Don't forget to tag us in your Waffle Day photos — use the hashtag #sfmwaffleday when sharing to social media. You might even find your photos on our page! And don't forget the whipped cream!