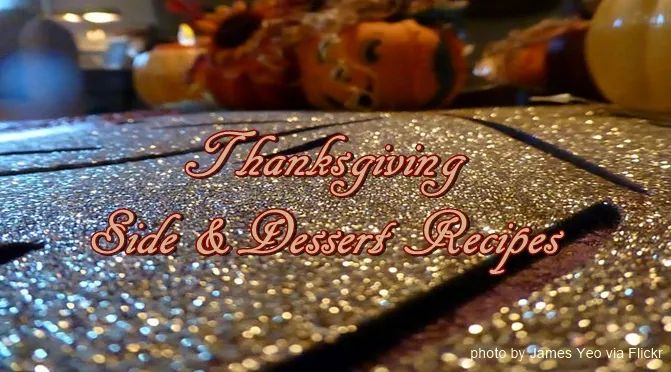 Thanksgiving Side and Dessert Recipes
November 17, 2015
Here are a few favorite holiday recipes from the physicians and staff at Billings OB-GYN Associates. From our family to yours, we wish you a very happy and delicious holiday season!
(Look for a second installment of holiday recipes from Billings OB-GYN docs and staff in December).
Jiffy Corn Casserole
1 (8 ounce) box jiffy cornbread mix
1 (15 ounce) can whole kernel corn, drained
1 (15 ounce) can creamed corn (not drained)
1 cup sour cream
½ cup melted butter
Mix all ingredients and pour into greased 8x8 casserole dish. (Double recipe to make 9x13 size pan). Cook uncovered for 55 – 60 minutes at 350 degrees.
Pumpkin Fluff Dip
1 (16 ounce) container frozen whipped topping, thawed
1 (5 ounce) package instant vanilla pudding mix
1 (15 ounce) can solid pack pumpkin (100% pumpkin, not pie filling)
1 teaspoon pumpkin pie spice
In a large bowl, mix together instant vanilla pudding mix, pumpkin and pumpkin pie spice. Fold in the thawed frozen whipped topping. Chill in the refrigerator until ready to serve. Serve with graham crackers or vanilla wafers.
Simply Delicious Raspberry / Cranberry Jello
1 small box raspberry jello
1 cup hot water
½ cup cold water
1 can whole cranberries
Dissolve raspberry jello in hot water. Add cold water and stir. Finally, stir in whole cranberries. Once set, top with cool whip and crushed nuts (optional).
Pumpkin Gingerbread
3 cups sugar
1 cup vegetable oil
4 eggs
3 ½ cups flour
2 teaspoons baking soda
1 ½ teaspoon salt
½ teaspoon baking powder
2 teaspoons ginger
1 teaspoon cinnamon
1 teaspoon nutmeg
1 teaspoon cloves
1 teaspoon allspice
2/3 cup water
1 one pound can pumpkin
Preheat oven to 350 degrees. Cream together sugar, oil and eggs. Sift together flour, baking soda, salt, baking powder, ginger, cinnamon, nutmeg, cloves and allspice. Add sifted ingredients and water alternately to creamed mixture. Beat in pumpkin. Pour into two greased 5x9 loaf pans. Bake at 350 degrees for one hour testing to be sure it is thoroughly cooked. (Bake for 45 minutes for smaller loaves) Cool on a rack.
Chocolate Whipped Cream Roll
6 eggs
½ teaspoon cream of tartar
1 cup sugar
4 tablespoons baking cocoa
4 tablespoons flour
¼ teaspoon salt
2 teaspoon vanilla
½ pint whipping cream
¼ cup powdered sugar
Beat until stiff six egg whites and ½ tsp cream of tartar. Beat in gradually ½ cup sugar. In a separate bowl, beat until thick six egg yolks. Beat in ½ cup sugar and 4 tbsp cocoa. Mix together 4 tbsp flour and ¼ tsp salt and beat into yolks. Stir in 1 tsp vanilla. Carefully fold into egg whites. Spread on 15 ½ x 10 ½ cookie sheet with edges which has been greased, wax paper put on and greased and floured again. Bake until done (350 degrees; check at 20 minutes). Immediately turn upside down on towel spread with powdered sugar. Roll and cool.
Beat ½ pint whipping cream with ¼ cup powdered sugar and 1 tsp vanilla. Spread and roll. Ice with chocolate icing below.
Chocolate Icing
¼ cup brown sugar
¼ cup water
2 level tablespoon cocoa
4 tablespoons butter
Vanilla
Powdered sugar
Combine brown sugar, water, cocoa and butter and boil one minute. Let cool. Thicken with powdered sugar and vanilla.