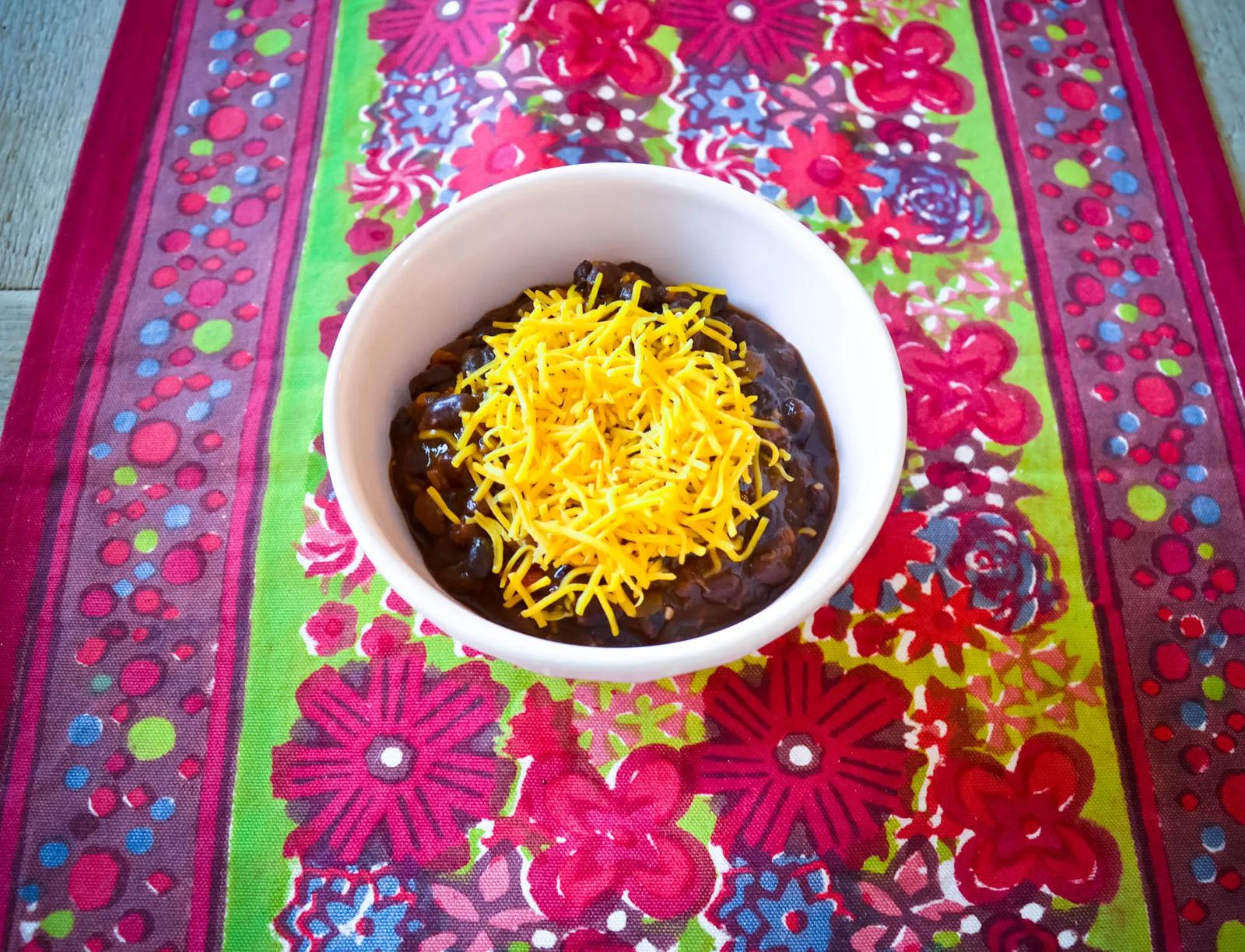 Recipe: Quick and Easy Black Bean Soup
Recipe adapted from www.gimmesomeoven.com.
This time of year has me craving homemade soup something awful. There's nothing better than coming home after a long, cold, snowy day to a delicious soupy concoction simmering away on the stove. Don't you agree? And I absolutely love making my own soups – that way, I know exactly what's going in the pan, and I don't have to guess or worry about any mystery ingredients. With two little kids at home, I am always on the lookout for quick and easy recipes. This recipe for Black Bean Soup only takes about 20 minutes to make, and trust me your family is going to be impressed with your culinary prowess. Serve this soup with fresh, hot tortillas or my personal favorite Tostitos tortilla chips with lime.
Quick & Easy Black Bean Soup
Ingredients
2 cans of black beans (including the liquid)
1 tube of fresh, squeezable Cilantro or ½ cup (I find mine at Albertsons)
1 pound of good, quality salsa (I use store bought)
Minced garlic to taste (I used about a teaspoon and a half)
Shredded cheddar cheese for garnish
To Make
Simply combine all the ingredients in a saucepan over medium high heat until simmering. Then reduce heat to medium-low, cover and simmer for at least another 10 minutes. Stir occasionally or you'll end up with a big mess of burnt soup stuck to the bottom of your saucepan. I'm speaking from experience here. Ladle the piping hot soup into a large soup bowl, and garnish with shredded cheddar cheese to taste. Enjoy!
About Simply Jessica...Born and raised in Southeast Texas, Jessica currently lives in Billings, Montana with her husband Tyler, her two year old daughter Savannah, and their newest addition Emma Kate (eleven months). Jessica graduated from Texas Christian University with a degree in Broadcast Journalism. A blogger, writer, and photographer, Jessica works as a licensed realtor for Berkshire Hathaway HomeServices Floberg Real Estate.