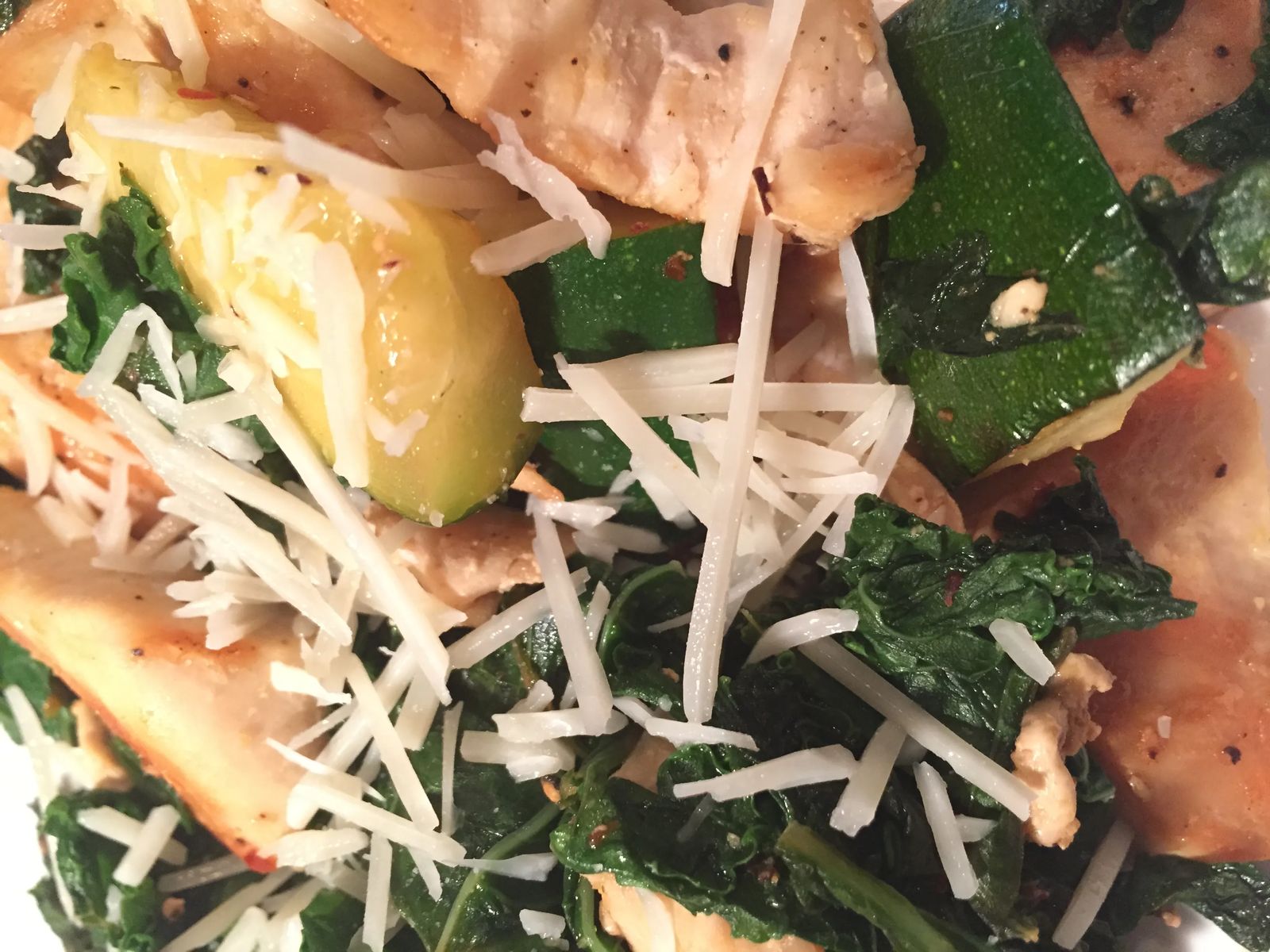 Healthy Lemon Chicken with Kale and Zucchini Recipe
Entering a new year we're often looking for ways to make the family menu healthier. We start off with great intentions, but then life's busy-ness tends to interfere and before we know it we're back to the drive through or the quick, processed meal. Even as your family's busy schedule beckons, Simply Amanda is here with a series of healthy meal ideas, and today's addition has the added bonus of being a quick fix! She kicked things off in the January issue of Simply Family Magazine with a mouthwatering Cilantro Lime Seafood with Coconut Butternut Squash Rice recipe, followed by a tantalizing recipe for Kung Pao Chicken. Today she shares a recipe for a quick and easy Lemon Chicken with Kale and Zucchini. She'll round out the series with a recipe for Spaghetti Squash with Meat Sauce next week. 
Lemon Chicken with Kale and Zucchini
This recipe is perfect for busy days when a quick meal is the only option.  Full of protein and nutrients, it is a one stop meal.
The lemon brightens the kale flavor and the red pepper flakes add just a touch of spiciness to the chicken.  The vegetables and chicken may be sautéed in a pan or roasted in the oven.
Ingredients:
1 chicken breast (about 70-75 g), slivered into strips
salt and pepper, to taste
1 tsp oregano flakes
1-2 tsps cooking oil
1 cup of chopped kale
1 large zucchini, sliced into small wedges
1 pinch red pepper flakes
1/2 tsp garlic powder
1 lemon wedge
Directions:
Heat a large skillet to medium high heat.
Add the cooking oil and chicken breast strips.  Season the chicken with the salt and pepper and oregano.
Cook the chicken for about 2-3 minutes, until browned.
Add the zucchini wedges and kale.  Cook until the chicken is cooked through and the kale has wilted and has become tender.
Season with red pepper flakes, garlic powder, and lemon juice.