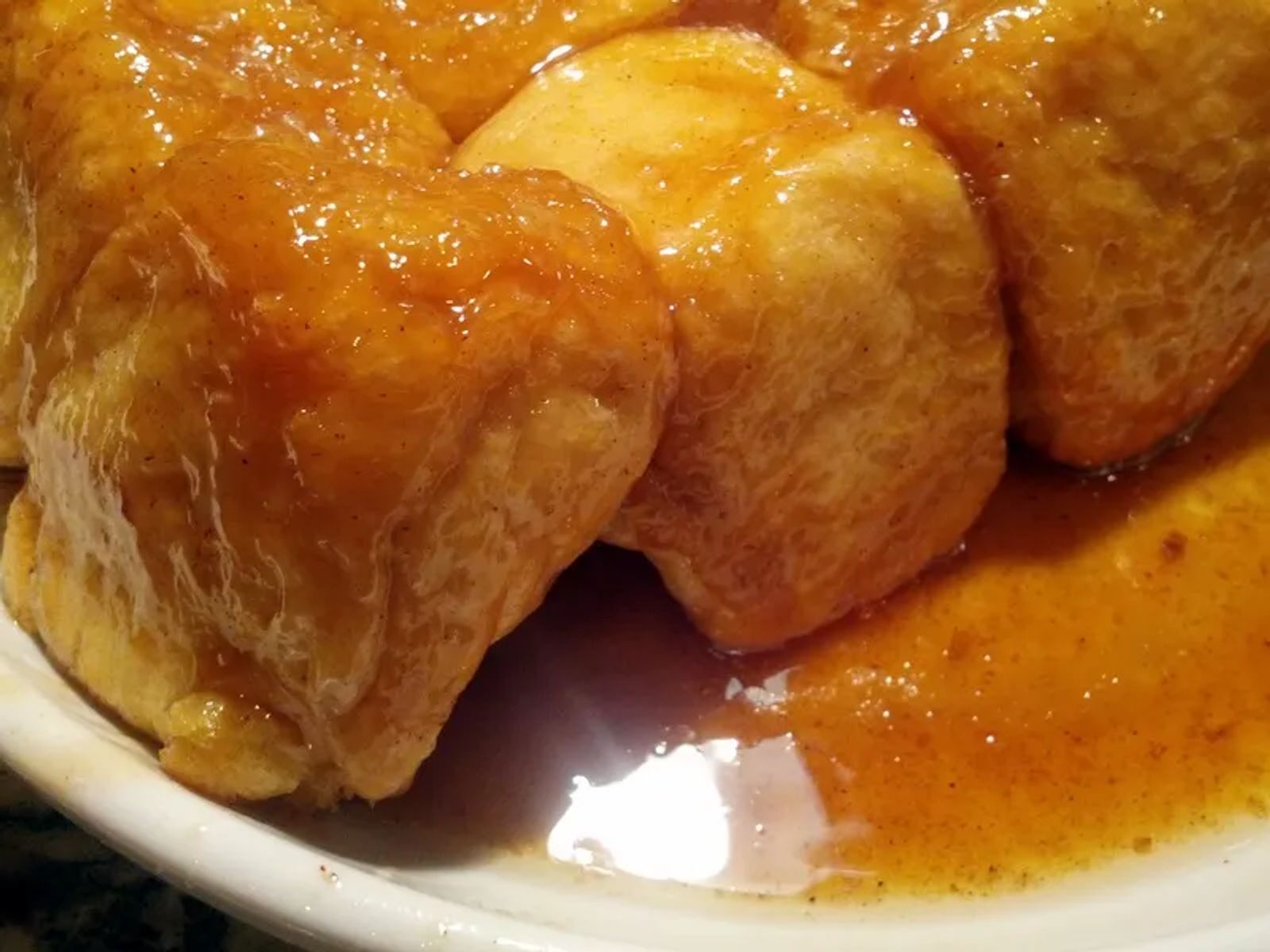 No-Fuss Holiday Breakfasts: Pull Apart Rolls
The big holiday meal takes center stage but guests and family still need to be fed breakfast. By prepping these dishes the night before, the morning can be spent with family and getting ready for the main meal. 
Pull Apart Rolls
The best part of the cinnamon roll is the gooey, buttery, cinnamon and sugar center.  With this dish you can create an entire pan of delicious cinnamon roll centers without all the fuss of making cinnamon rolls.
Prep the rolls the night before so they can rise overnight.  In the morning, just pop the pan into the oven!
Ingredients: 
4 Tablespoons butter, melted
¼ cup sugar
¼ cup brown sugar
1 Tablespoon cinnamon
9-12 Rhodes Rolls (frozen dough balls)
Directions: Combine the sugar, brown sugar, and cinnamon in a bowl.  Roll each frozen Rhodes roll into the butter and then into the sugar mixture.  Place the dough into a greased bread loaf pan.  Repeat until the pan is 2/3 full. If extra butter and sugar goodness is desired, pour the remaining butter and sugar mixture over the dough.   Allow the bread to rise completely according to the package directions.  The rolls may be prepped the night before and allowed to rise overnight.
Bake at 350 for 15 – 20 minutes on the bottom rack of the oven.  If the tops of the rolls start to brown before the bottom rolls are cooked, cover the dish with aluminum foil.
Allow the dish to cool for 15 minutes and then flip the pan upside down onto a serving dish.
Optional:  Add nuts such as pecans to the bottom of the pan before adding the dough.  The pecans will caramelize and be on top of the rolls after the dish is flipped onto the serving dish.
*** ** ***
Additional No-Fuss Holiday Breakfast Recipes: