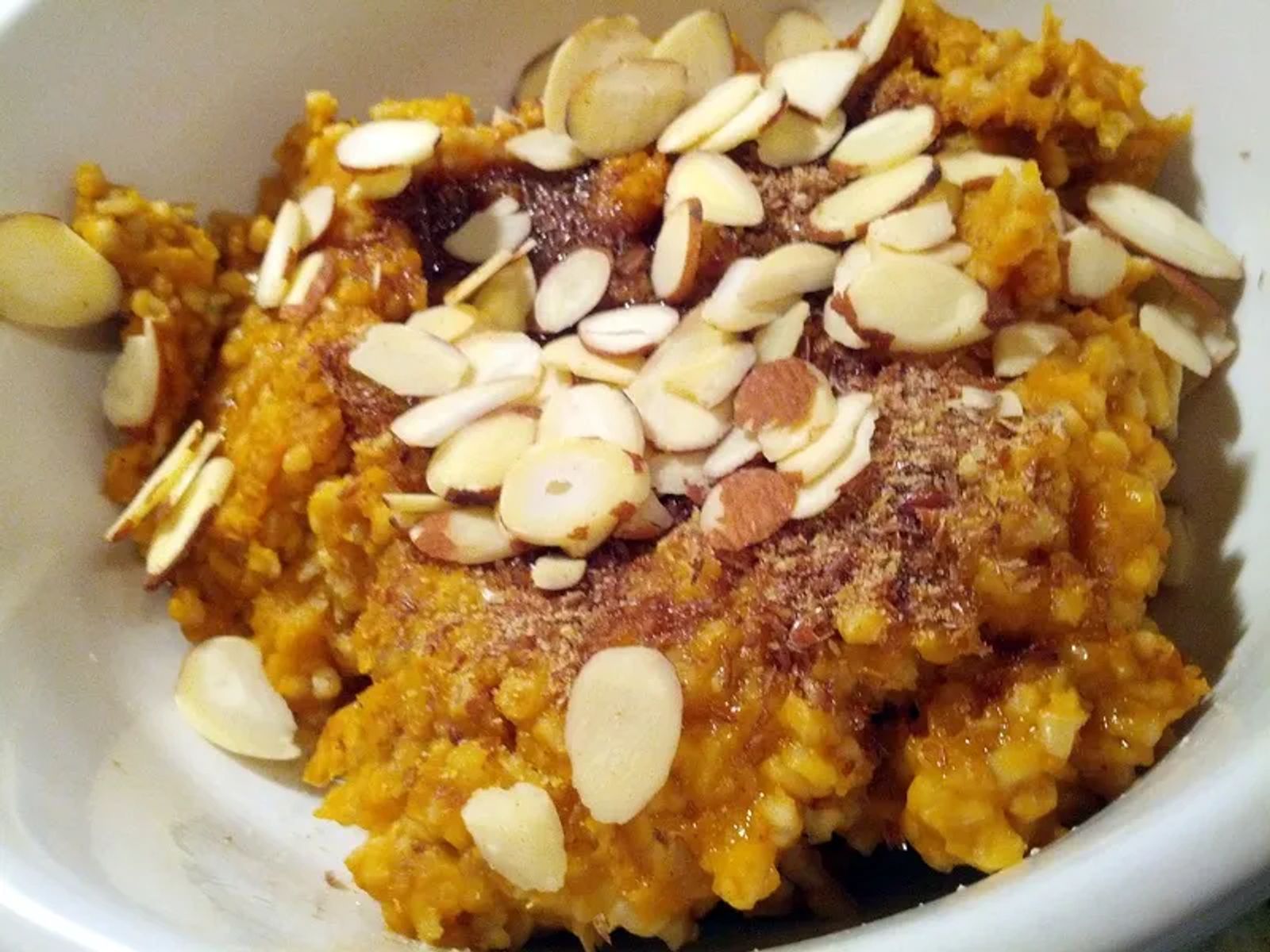 No-Fuss Holiday Breakfasts: Crockpot Steel Cut Pumpkin Oatmeal
The big holiday meal takes center stage but guests and family still need to be fed breakfast. By prepping these dishes the night before, the morning can be spent with family and getting ready for the main meal. 
Crockpot Pumpkin Steel Cut Oatmeal
The slow cooked pumpkin creates a creamy texture and the steel cut oats add a bit of a crunch.  This oatmeal is good on its own but the toppings elevate it to a whole new level.   Maple syrup and nuts are an absolute must for this filling and nutritious breakfast.
Cook a large pot of oatmeal on the weekend and enjoy this quick and delicious breakfast all week long.  If you have to eat breakfast on the go, portion the oatmeal into microwave safe containers and take breakfast to work.
Ingredients:
2 cups steel cut oats
1 32oz can of pumpkin
32 oz of water
Pinch of Salt
1/2 cup almond milk (skim would work)
1 Tbls cinnamon
*Topping ideas: Honey, Maple Syrup, flaxseeds, chopped nuts
Directions: Add oats, pumpkin, water, salt, milk, and cinnamon to the crockpot.  Set the crockpot to low and cook for 3 - 5 hours.  Stirring the oatmeal occasionally will prevent it from browning on the sides of the dish.  Begin checking the oatmeal at 3 hours for the desired consistency.  The crunchier the oatmeal, the less time it takes to cook.
Store the cooked oatmeal in the refrigerator for up to one week.  For breakfast, heat up the desired serving amount in the microwave and add toppings.  Maple syrup, flax seed, and sliced almonds are a delicious combination.