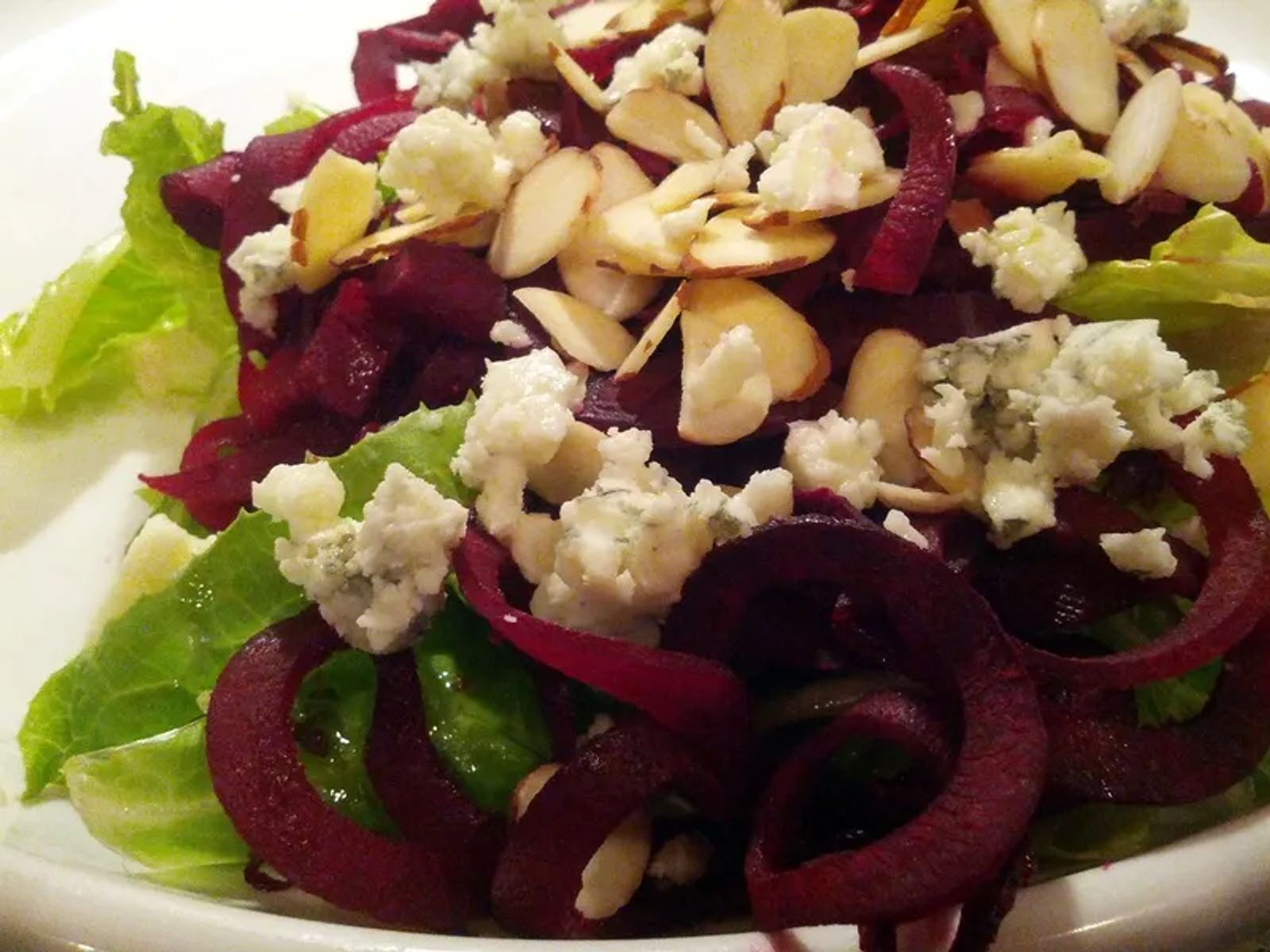 Fall Salad Recipe: Roasted Beet Salad
November is all about Thanksgiving and the beautiful fall harvest of vegetables. Salads are a perfect way to utilize all of the leftovers and delicious vegetables to create a healthy meal. Spice up your salad plate with fresh fall additions and revamped recipes. In the November issue of Simply Family Magazine we shared a recipe for a Roasted Butternut Squash Salad, so far this month we've shared recipes for an Apple Bacon Salad and a Southwest Salad. We round out our Fall Salad Recipes series with this Roasted Beet Salad recipe - perfect to have tucked away before Thanksgiving! 
Roasted Beet Salad
Root vegetables are bountiful in the fall and beets are a delicious and simple way to enjoy the delicious fall flavor.  Add a touch of blue cheese for a match made in heaven.  For a little crunch, sprinkle some sliced almonds and add a zesty balsamic vinegar dressing.
Ingredients/Directions:
1-2 beets, roasted
Blue Cheese Sprinkles
Almond Slices
Romaine Lettuce
Balsamic Vinaigrette Dressing
To roast the beets, thinly slice the beets (a Spiralizer was used here to slice the beets into thin curls).  Lightly coat the beets in a cooking oil, such as grapeseed oil, and salt and pepper.  Roast at 400 degrees for 10-15 minutes until the beets are tender.
Besides being tasty, beets are a super food!  Beets are high in immune-boosting vitamin C, fiber, and essential minerals like potassium (essential for healthy nerve and muscle function) and manganese (which is good for your bones, liver, kidneys, and pancreas). Beets also contain the B vitamin folate, which helps reduce the risk of birth defects.  This salad tastes even better now!