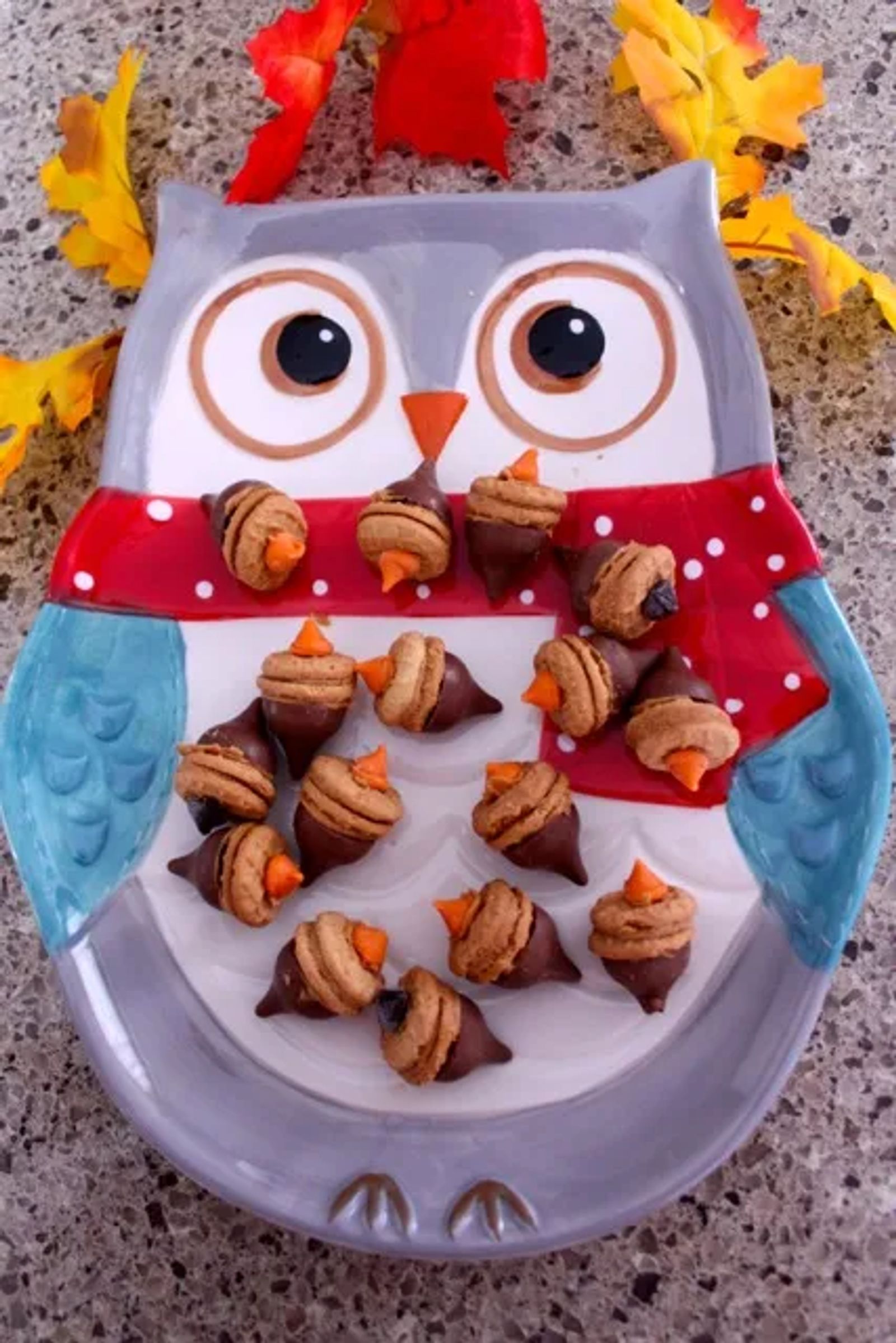 Cooking with Kids: Acorn Treats
Fall is such a beautiful season full of fun activities. As soon as September rolls around I'm busy getting out my fall décor and thinking of little festive projects to do with the kids. So in the spirit of fall, and with Halloween right around the corner, I thought I would share this fun and simple Acorn Treat recipe with you.
Ingredients:
Nutter butter bites
Hershey Kisses (we used caramel kisses)
Chocolate chips or pumpkin spice chips (we used a combination of both)
Peanut butter
Here are the three, super easy steps to an adorable treat.
Unwrap kisses
Use peanut butter as the glue for the kisses and nutter butter bites.
Stick chocolate chip to the top of the nutter butter bite
I gave each child a plate with kisses, chocolate chips, nutter butter bites and a little ramekin with peanut butter for simple assembly. The hardest part was saving the ingredients for the acorns. Several of them ended up in our mouths before they could be put together. The kids' acorns were quite a bit messier than mine but we had a blast making a mess together on a Saturday afternoon and munching on our favorite combination, chocolate and peanut butter.