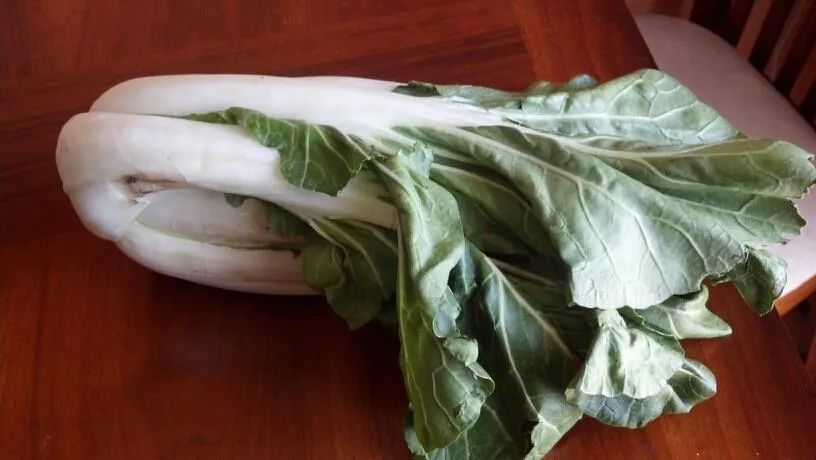 Beautiful, Bewildering Bok Choy
I think bok choy is gorgeous.  Pretty enough to put in a planter and have in my living room, really.  It's probably a good thing I have a black thumb.  But when it comes to cooking it, I am semi-clueless.  I know how to use it in stir fry, but that's about it.  Last time I got bok choy in my Bountiful Basket, I decided that it was time to learn a new technique.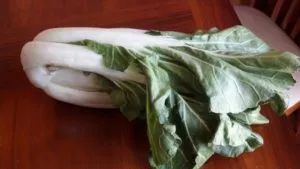 Google came to the rescue.  I came across a recipe at www.outoftheordinaryfood.com and decided to give it a shot.  It is my new go-to recipe for bok choy (with a few changes, because I can't resist).
Lo and behold, this was a bok choy week!  So here's the recipe, in case any of you are suffering from a case of the bok choy bewilders too.
Tomatoes with Bok Choy and Black Beans
5 ripe tomatoes, peeled and diced (or one can diced)
1 1/2 cup (or 1 can) black beans, rinsed and drained
1 small bunch bok choy, washed and roughly chopped (about 2 cups)
2 cups cauliflower, with florets sliced lengthwise
a few napa cabbage leaves, sliced thinly crosswise
2 T. olive oil
4-5 green onions, chopped
2 cloves garlic, minced
1 t. black sesame seeds
Anywhere from a pinch to 1 tsp red pepper flakes (to taste)
1 t. cumin
1 t. ginger
3/4 cup coconut milk
1 cup water
1/4 cup fresh basil, chopped finely
salt and pepper to taste
Warm the oil in a large frying pan over medium heat. Add the onion, sesame seeds and red pepper flakes and cook until the onion starts to brown. Add the garlic. After about a minute, add the tomatoes. Stir to coat with the oil, and cook for ten or fifteen minutes.  Add black beans, cumin and ginger. Stir and cook for a minute or two, then add the coconut milk. Add one cup of water, stir, reduce the heat to low, and simmer for five to ten minutes. If it gets too thick, add a bit more water. Add all of the green vegetables, stir to coat. Cover and cook for about five minutes, until they're wilted, but still bright and slightly crispy.
Remove from the heat, season with salt and plenty of pepper, stir in the basil, and serve over rice.