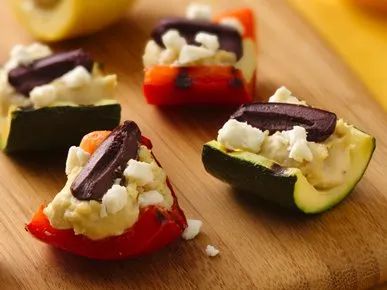 Gluten-free Guests? No Problem!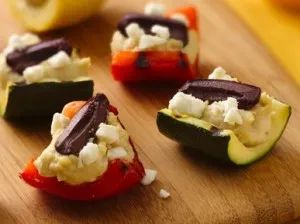 It's officially autumn!  What's not to love about fall?  Football, falling leaves, chimney smoke, and a countdown to all those fun family holidays.  I do a lot more entertaining during this time of year, too.  My family is not required to eat gluten-free, but I'm always aware of those who do.  My son has several food allergies that we are always working around and I can't imagine how hard it must be to avoid something as widespread as wheat.  And not only wheat, but everything that's cross-contaminated with wheat.  I have a friend who does eat gluten-free, and I've done a little bit of research so that when I invite her to dinner, I serve something she can actually eat.  Cross contamination is a major issue for those who need to eat gluten-free, so be sure not to use cutting boards, knives, or plates that have been used with wheat since they've been washed, or even pass a piece of bread across a plate when you're cooking gluten-free.  My best advice is when in doubt about the safety of a certain ingredient, ask!  My friend would always rather answer questions than get sick.
I've come across a few recipes for a foolproof gluten free fall dinner party, and here they are:
Hummus Filled Roasted Veggies
(adapted from www.glutenfreely.com)
Zucchini, Summer Squash, Eggplant, Red Bell Pepper (in whatever combination you prefer)
2 TB olive oil
1 cup hummus, store-bought or homemade
1/2 cup crumbled feta cheese
Kalamata olives, quartered
 Cut zucchini, summer squash and eggplant in half lengthwise and scoop out seeds with a  spoon.  Remove stem and seeds from bell pepper and cut into quarters.
Brush both sides of vegetable pieces with oil and grill on medium high heat for 4-6 minutes until vegetables are tender.  Turn once during cooking, be sure not to close the grill.  After removing from grill, let stand 2 minutes, then cut vegetables into 1" pieces.
Place approximately 2 teaspoons of hummus onto each veggie piece.  Sprinkle with crumbled feta and top with a quartered olive.  These can be served warm or cold, and you could definitely experiment with other toppings, like roasted tomato, basil, or toasted walnuts.
Perfect Pumpkin Soup
(adapted from www.glutenfreeeasily.com)
This recipe has the added benefit of being dairy-free, so it is safe for guests with milk issues as well.
1 onion, finely chopped
2 TB coconut oil
1 large can (29 oz) of pumpkin or equal amount of fresh pumpkin puree
4 cups chicken broth
1 tsp ground ginger
1 tsp cinnamon
2 tsp brown sugar
1 1/2 cups almond milk
In a heavy stockpot, sauté the onion in the coconut oil until transparent.  If you're using fresh pumpkin, be sure it is thoroughly pureed.  Add the pumpkin, broth, ginger, cinnamon, and brown sugar. Simmer for at least 45 minutes, but preferably longer, then add the milk, heat through, and serve.  The longer it simmers, the better it is.
Roasted Chicken with Garlic
(adapted from www.foodnetwork.com)
2 tablespoons salt (kosher or sea salt is best)
1/2 teaspoon freshly ground black pepper
1 whole chicken, approximately 5 lbs
4 heads garlic with the top 1-inch cut off
2 tablespoons olive oil
1 medium lemon, halved
1 medium yellow onion, quartered
1 cup chicken broth
Preheat oven to 375 degrees.  Be sure your oven rack is placed in the middle.
Mix salt and pepper and set aside. Pat chicken dry and rub with 1 of the garlic heads. Rub oil on chicken, including under the skin, season with salt and pepper mix.   Place 1 garlic head and 1 lemon half in the chicken cavity.
Arrange remaining garlic, lemon, and onion on the bottom of a 3 to 4-quart baking dish to create a bed. Place chicken on top, add broth to baking dish, and cover tightly with foil. Roast until chicken reaches 135 to 140 degrees F on an instant-read thermometer.  This will probably be about 1 hour.
Remove foil, brush chicken with pan juices, and increase oven temperature to 450 degrees.  Roast, basting occasionally, until temperature of chicken on inner thigh is 165 degrees, skin is golden brown, and juices run clear, about 30 to 40 minutes more.
Let rest 10 minutes before carving. Meanwhile, pour pan juices into a small saucepan and simmer over medium heat until thickened, about 7 to 10 minutes. Taste and adjust seasoning, as desired. Carve chicken and serve each portion with 1 head of garlic and pan sauce.
Quinoa Stuffing
(adapted from www.foodnetwork.com)
This is a perfect side dish to serve with the roasted chicken.
1 cup quinoa
1 3/4 cup chicken broth
1/4 cup pine nuts
2 tablespoons olive oil
2 cloves garlic, thinly sliced
1/3 cup chopped fresh parsley
1/4 cup raisins
1 tablespoon fresh lemon juice
Salt and freshly ground pepper
Thoroughly rinse the quinoa.  Place it in a saucepan and cook over medium heat until toasted, about 2 minutes. Add chicken broth and bring to a boil. Reduce heat to low and simmer covered until the liquid is absorbed, about 10 to 15 minutes. Remove from the heat and let sit covered for about 2 minutes.
Toast the pine nuts in a skillet over medium heat for about 3 minutes until golden, stirring frequently. Remove the pine nuts, set aside. Add the olive oil and garlic to the skillet and cook over medium heat for about 2 minutes stirring frequently.
Fluff the quinoa with a fork. Add the pine nuts, garlic oil, parsley, raisins and lemon juice. Season with salt and pepper and toss.
And for dessert...
Maple Baked Apples
(adapted from www.realsimple.com)
This recipe serves 4, but can be easily adjusted for a larger guest list.
4 large apples
3/4  cup  maple syrup
1/2  cup crushed walnuts
2  tablespoons  unsalted butter, cut into pieces
Preheat oven to 400 degrees. Core apples and cut bottom of each apple (about 1/2 inch) so that they sit flat.  Place apples in a 9" baking dish. Drizzle with the syrup. Be sure that you are using 100% pure maple syrup, as the artificial kind can sometimes contain gluten.  Divide the walnuts among the apples, filling the cavities, and place any extra in the dish. Dot the apples with the butter. Bake until tender, 40 to 50 minutes. Pour the liquid from the dish into a skillet. Bring to a boil over medium heat. Cook until it thickens slightly, 2 to 3 minutes. Spoon the sauce over the warm apples.  This dessert is heavenly with a scoop of vanilla ice cream, too.