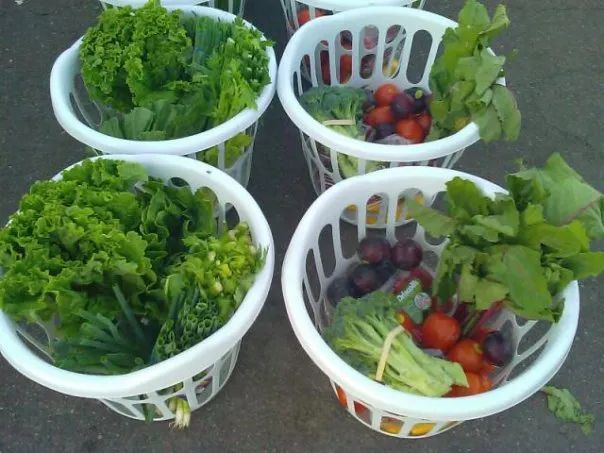 A love letter to Bountiful Baskets, and a salad dressing that makes my heart beat faster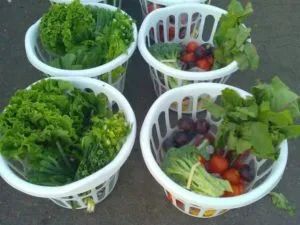 Dear Bountiful Baskets,
I love you.  You make my life (and my meals) complete.
Sincerely,
Simply Marisa
For any of you that haven't been introduced to the wonderful world of Bountiful Baskets produce, you're missing out!  I hesitated to even blog about it, because the baskets sell out so fast already.  But I decided that if I'm teaching my kids to share, I would rather be a good example than a horrible warning.
Bountiful Baskets, according to their website, is a " group of people who work together for mutual benefit. This is a grassroots, all volunteer, no contracts, no catch co-operative."  I've been ordering for almost a year now, and I don't know how I lived without this organization.
When you order from the co-op, you get a half vegetable, half fruit basket for $15.  Yes, you read that correctly, $15!  You can also order bread, add-on packs of fruits and veggies, and sometimes they have things like granola and fresh herbs.  The basket contents vary, and you don't get to pick and choose.  In my experience, you don't need to.  I've gotten fresh, tasty, wonderful produce every single time.  A few times, the basket has included things I've never cooked, but I figure that just broadens my kitchen horizons.
I always, year-round, have fresh fruits and vegetables.  I feel great about the difference that makes in my family's health and well-being.  And, they taste great.
Today the sun was shining, it smelled like spring, and I NEEDED a salad.  Luckily, I had romaine lettuce, broccoli, cucumbers and bell peppers, all from my last co-op order.  I also had some Anaheim chiles, and decided to make a salad dressing using them.  This dressing would work on coleslaw, salad of any kind, and would be great as the sauce on fish tacos.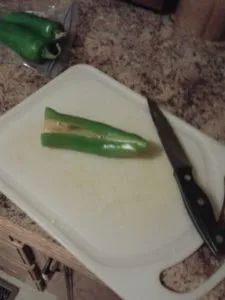 Spring Day Anaheim Chile Dressing
1 Anaheim Chile, seeded and very finely diced (If you don't regularly work with chiles, make sure you wash your hands thoroughly after chopping and before touching your face, your kids, or anything else)
1 cup mayo
2 TB vinegar
1 TB honey
1/4 tsp celery seed
1 TB lime juice
Mix together all ingredients, using a refrigerator friendly container with a lid.  Chill overnight for best results.  Serve it on top of whatever greens you have left from your basket!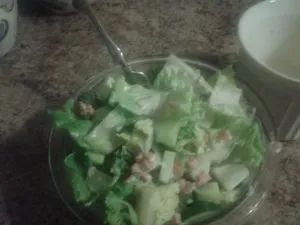 You can find out more information about the Bountiful Baskets food co-op on their website at www.bountifulbaskets.org.  In Montana, orders can be placed starting at 10am on Mondays, and baskets are picked up on Saturdays, at the location and time you select when placing your order.  The orders close Tuesday night, but the baskets never last that long.
Speaking of which, Billings is in desperate need of more locations.  You can start a location simply by volunteering.  Please check the website, or Bountiful Baskets' Facebook page at http://www.facebook.com/BountifulBaskets to find out how to set up a new site.  More volunteers means more baskets, which means more fresh, healthy food on all our tables.  And who doesn't want that?