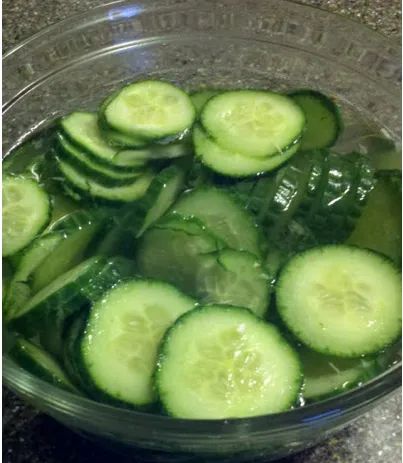 Pucker Up! Super Simple "Fridge Pickles" Recipe
If you are a pickle lover but don't have the time or "know-how" to can your own, here's a quick and simple "fridge pickles" recipe you'll want to try.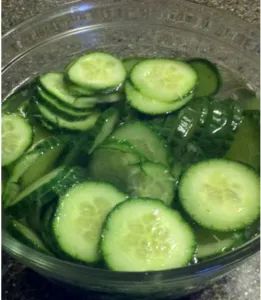 These take less than 15 minutes to prepare (and even less time if you have a food processor) and my kids like them more than store-bought ones!
You'll need to let them soak overnight in the fridge and then they will last for up to two weeks.  However, if you have a pickle-loving family they probably won't last 24 hours.
Here's what you'll need.
8 cups of cucumber slices
1 medium onion, sliced
2 cups sugar
1 cup cider vinegar (or regular vinegar depending upon which you prefer)
salt
1 teaspoon mustard seed (optional)
Place your sliced cucumbers and onions 1 1/2 teaspoons salt and toss them.   Allow to sit for 30 minutes so some of the water drains from the cucumbers.  Add remaining dry ingredients and mix.  Pour the vinegar over the top and allow to sit in your refrigerator for 24 hours.
Wa'la!  You have homemade pickles.  Don't forget to bring these to your summer bbq's!  They are the perfect addition to pulled pork and burgers!
Share...and enjoy!