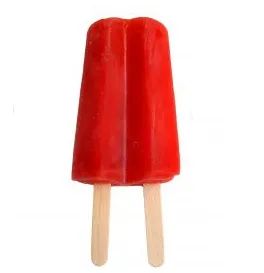 Got Pops? 10 Essential Popsicle Recipes & Tips
Albeit it has been a rather mild summer thus far, but rest assured the 90's will  be here before we know it and so will the Fourth of July.  That's why I thought it would be fun to compile some homemade popsicle recipes for you (including a patriotic classic..red, white & blue bomb pops).
Bomb Pop Recipe & DIY Popsicle Mold from SeriousEats.com
Veggie Popsicle Recipe...Yep, veggies...seriously.
Homemade Fudge Pops from Taste of Home
DIY Popsicle Molds from Baking Tins
Monkey Tails Recipe from Allrecipes.com - Chocolate, Banana, Nuts...Oh My!
Strawberry Yogurt Pops from Mommy's Kitchen
Caramel Apple Popsicles - Applesauce, Caramel Sauce...YUM!
Gatorade Popsicles - Perfect Post-Sports Snack!
...and last, but not least....